Welcome to Alpha Baptist Church's website!
We're a small church in a small town with a big heart!
If you're doing research, or looking for a church home, or just killing time surfing the 'net, WELCOME!
God loves you, and we love you!
We hope you enjoy our website, and we pray for God's richest blessings and peace!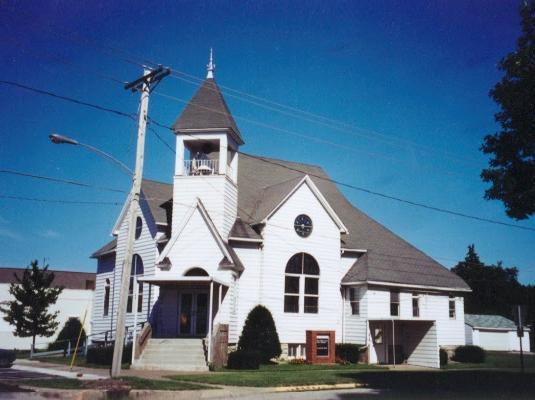 "Small church, small town,
big heart,
GOOD NEWS!"
<!limit - begin> Recent and Upcoming Events

---

EASTER
Join with us, along with Christians around the world, in celebrating the resurrection of our Lord and Savior Jesus Christ!
Like the songs and hymns say:
"Because He lives, we can face tomorrow..."
"We serve a risen Savior, He's in the world today..."
"Jesus lives, and so shall we..."

We're having breakfast together at
8:00 AM (Easter Sunday morning, April 23), and our worship service is at
9:30 AM (no Sunday school).
See you there--bring a friend!!
God bless you!!

HOLY WEEK and EASTER SERVICES:
Friday, April 21, 7:00pm - Ecumenical Good Friday Service, with Alpha United Methodist Church and Maranatha Chapel Assembly of God, at Alpha Baptist.
Sunday, April 23, 8:00am - Easter Breakfast
Sunday, April 23, 9:30am - Easter Worship Service
<!limit - end>